How to Leverage the Power of Organic Lead Generation on Facebook?
Facebook Lead Ads | Organic Lead Generation on Facebook
The vast majority of Facebook advertisers running lead campaigns that use instant forms are missing out. They are missing out on leads because of a sneaky default setting, that almost no advertisers know about.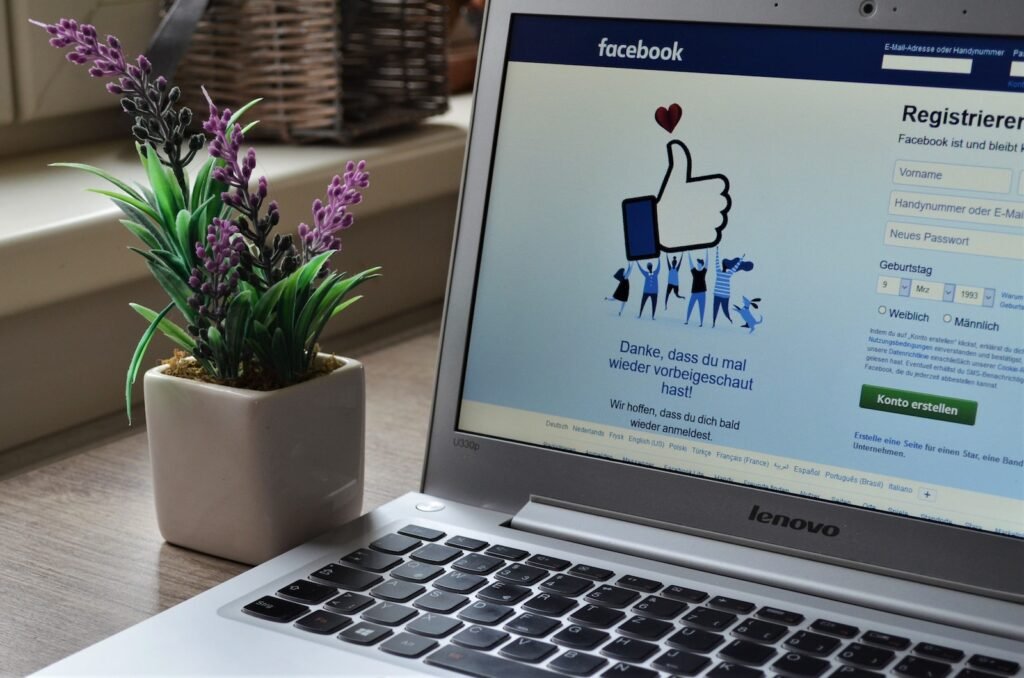 In this blog, I show you how to change this setting and explain why it is so important. It takes 30 seconds to change it and could significantly increase the number of leads you generate from your Facebook and Instagram ad campaigns. #facebookads #facebookleads
Introduction: Facebook Lead Ads | Organic Lead Generation on Facebook
In the realm of Facebook advertising, there's a setting that often goes unnoticed but can significantly impact the success of your lead generation campaigns. By default, this setting is turned on, and it can unknowingly reduce the number of leads you generate.
In this blog post, I'll reveal this sneaky setting, explain why it hampers your results, and show you how to turn it off. If you're running Facebook lead ads or planning to do so, this information is crucial for optimizing your campaigns and maximizing your lead generation potential.
Unveiling the Hidden Setting
When setting up a Facebook leads campaign, you may have overlooked a vital setting that influences the outcome of your ads. Let's dive into the Facebook Ads Manager and walk through the process to shed light on this often-overlooked feature.
The Default Conversion Location
Upon creating a leads campaign, you'll reach the ad set level in Ads Manager. Here, you'll notice that the default conversion location for lead campaigns is set to "Instant Forms."
Facebook wants advertisers to use this feature, which presents users with a form to submit their contact information directly within the ad.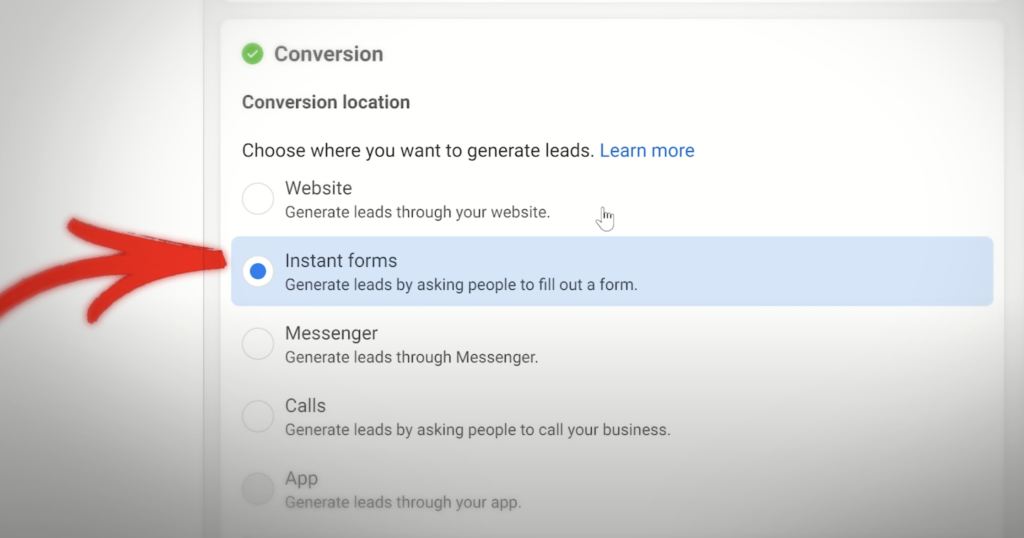 While many businesses still opt for the website method, this setting I'm about to discuss is specifically relevant to those using instant forms.
The Sneaky Setting That's Holding You Back
To reveal the sneaky setting, we need to dive deeper into the ad level and explore the instant form itself. Clicking through the form creation process, you'll encounter the content and settings tabs.
Unfortunately, most advertisers miss the settings tab, which holds the key to unlocking greater lead generation potential.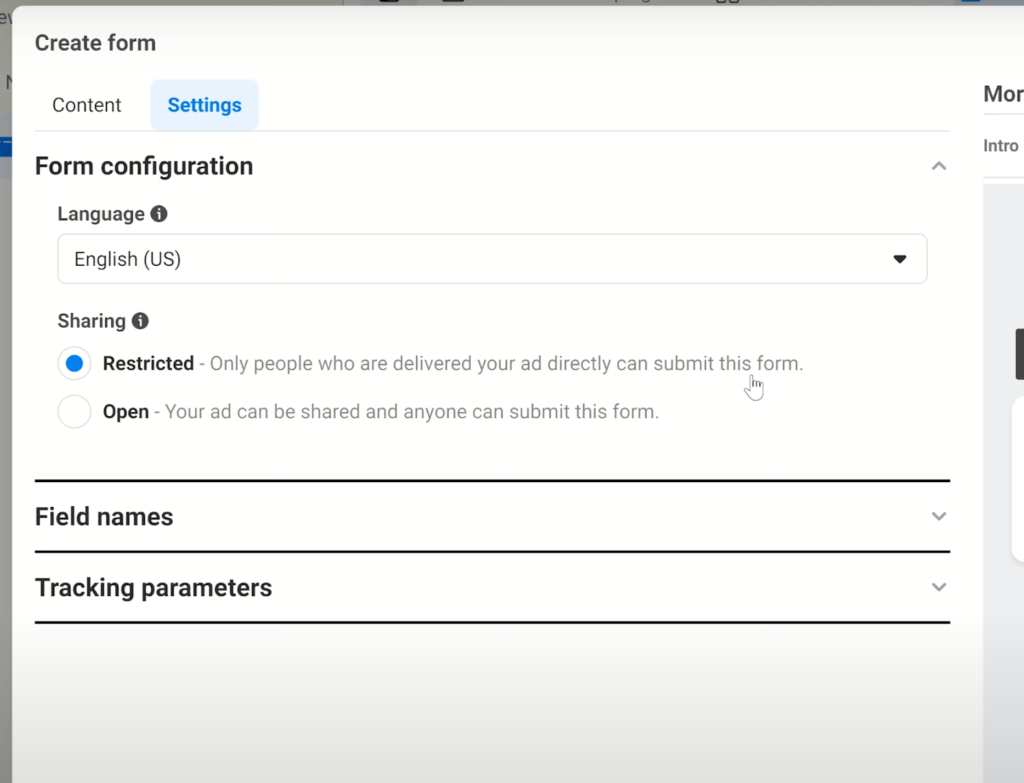 Restricted Sharing: The Default Setting
Within the settings tab, you'll find the sharing option, and the default setting is "Restricted." Now, as an advertiser, you likely want to ensure that every aspect of your ad is accessible and shareable.
However, this default setting hampers the effectiveness of sharing, limiting the number of potential leads your campaign can generate.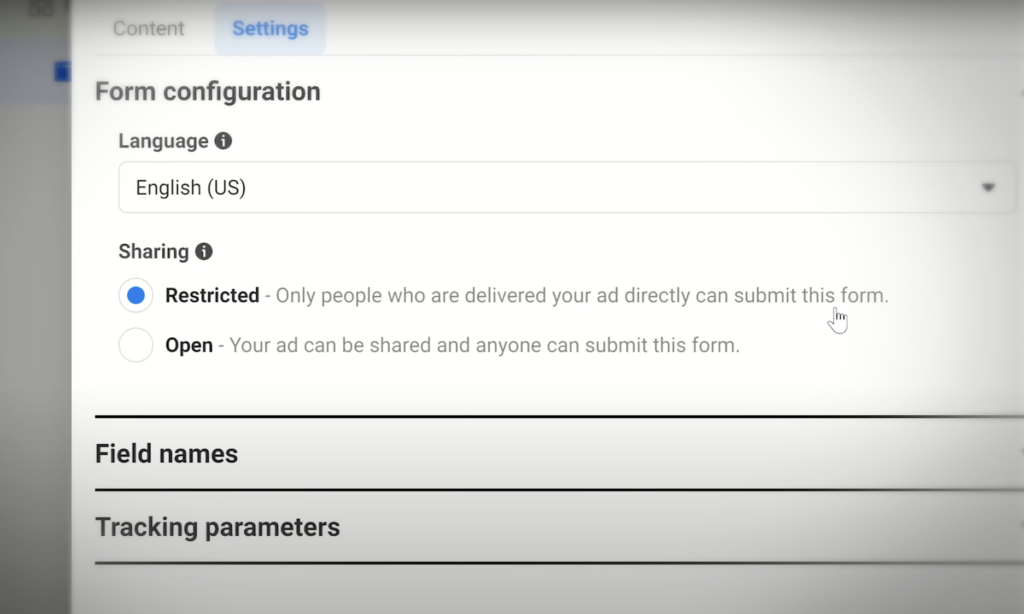 Why Open Should Be Your Choice
Choosing the "Open" setting instead of "Restricted" is the logical choice for the vast majority of businesses. Let me explain why. Suppose you're a local business, such as a roofing company, targeting people in your area.
When someone in your audience sees your ad and shares it with a friend or family member who needs roofing services, you want that person to be able to access the form and submit their information.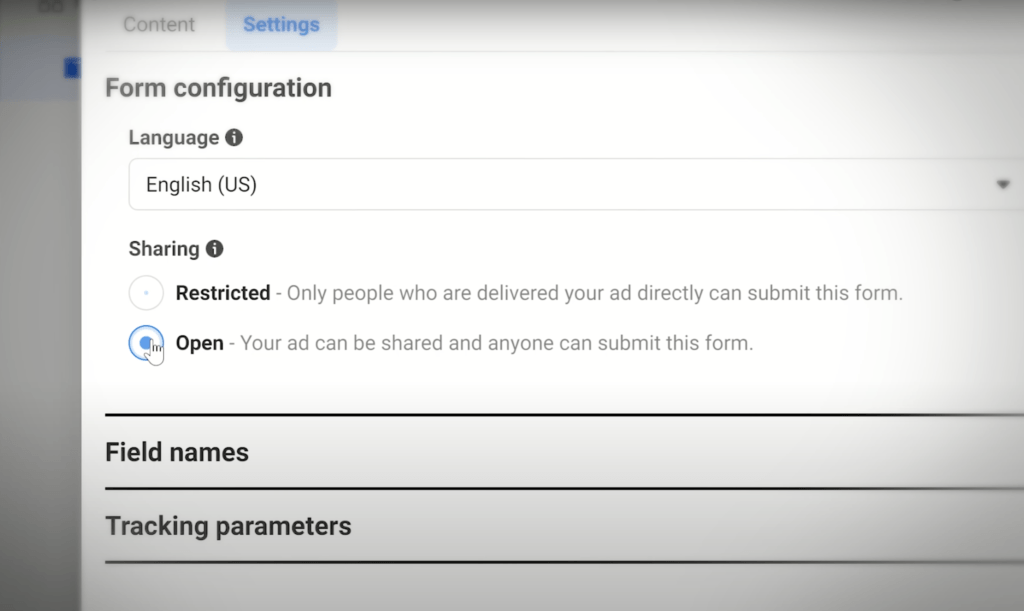 By selecting the "Open" setting, you remove unnecessary barriers and allow shared ads to generate leads organically.
The Benefits of Open Sharing
The power of open sharing cannot be overstated. If your ad is highly engaging or goes viral, organic shares can bring in a substantial number of leads. This means you can generate leads partially organically, reducing your reliance on paid ads.
By enabling open sharing, you're opening the floodgates to potential customers who come across your ad through shares and willingly submit their information. This organic lead generation can have a significant positive impact on your campaign's effectiveness and cost efficiency.
Fixing the Setting and Optimizing Results
The good news is that fixing this sneaky setting is easy once you're aware of it. Simply select the "Open" option in the settings tab when creating your instant form. By doing so, you'll remove the sharing restriction and allow a broader audience to access and submit the form.
The difference in lead volume can vary depending on your business, but many advertisers have experienced a substantial increase in leads after making this adjustment.
Monitoring and Analyzing the Impact
To gauge the impact of the setting change, keep an eye on your leads-generated file or your CRM if it's connected to your Facebook account. You'll notice a column indicating whether the lead came from an ad or organically.
This data will give you valuable insights into the proportion of leads generated through sharing and organic discovery. By comparing these numbers to your total leads reported in Ads Manager, you'll have a comprehensive understanding of the effectiveness of your campaigns.
Conclusion
In the world of Facebook lead ads, paying attention to the small details can make a massive difference in your results.
By understanding and adjusting the sneaky setting that restricts sharing, you can unlock the full potential of your lead-generation campaigns. Don't let this default setting hinder your efforts to reach a wider audience and generate more leads.
Take control of your campaigns and optimize them for maximum success.
Remember, by selecting the "Open" setting, you're embracing the power of organic lead generation and leveraging the potential of your shared ads.
Reference
Love Facebook ads?
Check out my other collection of articles on Facebook ads and Instagram ads here: https://rahulsudha.com/category/digital-marketing/facebook-ads/